CH. Paddlepaws Snowyriver Man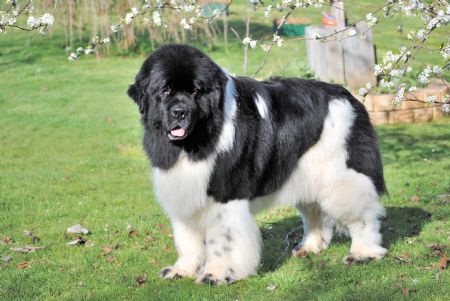 CLANCY
We were very excited when Megan at Paddlepaws kennel put her trust in us, and provided us with the pleasure to add to our fantastic family this beautiful Landseer boy.
Clancy is a joy and fun boy to live with. Clancy has his own very distinct personality and loves affection. He enjoys all things from staying home where he loves to get wet and dirty to the more formal show atmosphere. Clancy is showing great potential so far in his short showing career and has obtained a number of top results.
Sadly lost March 2016, age 6 years 7 months, due to cancer.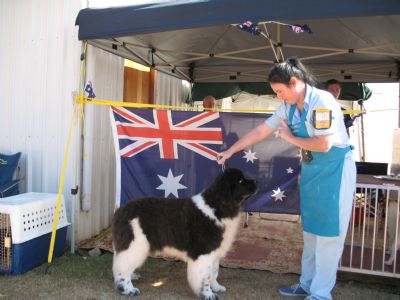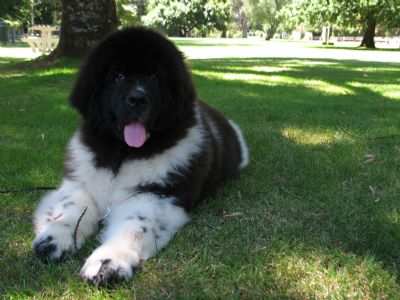 CH. PADDLEPAWS SNOWYRIVER MAN
Landseer Dog, Born 19 August 2009
Hips R1 L2 = 3 Elbows R1 L2 = 3
Sire

:

Grand.CH>Paddlepaws Code Red (Brown)
S: CH.Krystalcove Just In Case(black)
S: CH.Ursula Indian Son of Dipper (IMP SWD ) Black
D: Grekez Kazrianna(Landseer)
D:

CH.

Newfcastle Sweetn Spicey(Black)

S: Grand CH.Jorintho's Sugar-Daddy (IMP SWE)Black
D: CH.Queron Our Gamble(Black0
Dam

:

CH.A.Foreign Fling Unavoidable For Eternity (IMP GER) Black
S: LUX.CH.GER.CH.High Secret Unavoidable(FRA)Landseer
S: Pharaon De La Contree Du Milieu(FRA)
D: Color Me Cute PAnda V Riesrand(DEN)
D: Eeyore's Deep Emocean(NETH) Black
S: Tutti Quanti De La Terre Aux Loups(FRA)
D:

Jehaj Olivia (GER)black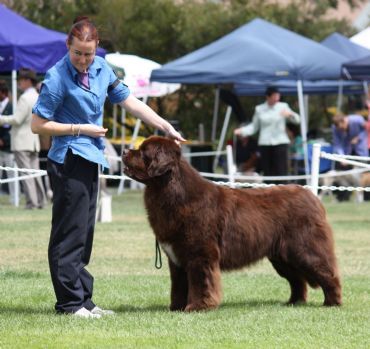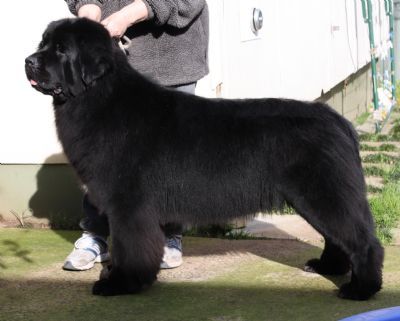 CLANCY SIRE CLANCY DAM
Grand.CH Paddlepaws Code Red CH.A.Foreign Fling Unavoidable For Eternity
(IMP GER)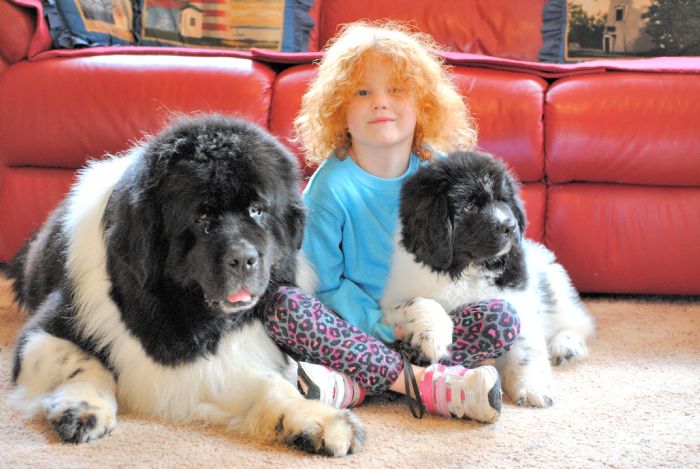 CLANCY
CH. Paddlepaws Snowyriver Man with our granddaughter Charlotte and a puppy Sire by Clancy out of our girl Voodoo
Contact Details
Sue & Clifford Gray
Westbury, TAS, Australia
Phone : 03 63932388
Email :
[email protected]